History of On The Limit
On The Limit presents a perfect opportunity for local Frost River to extend its roots deeper within the Lincoln Park Craft District and further out through the Northland community.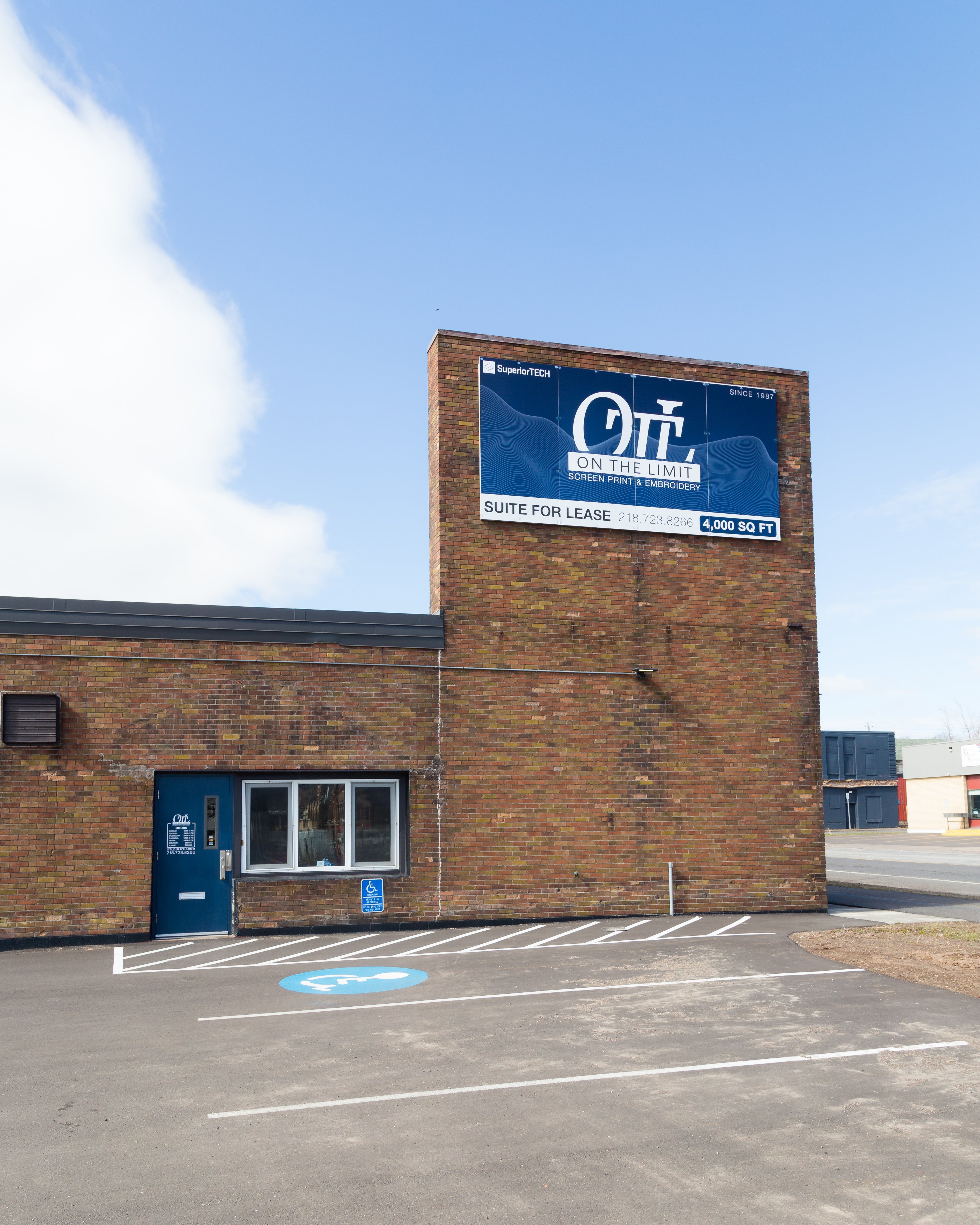 A craftsperson by nature, Liz Howard built On The Limit after a trip to the westcoast that included an introduction into screen printing. What started as a one-woman business out of a Morgan Park apartment, has become a large-scale screen printing and embroidery operation and a staple of the Duluth community. Upon entering the Lincoln Park business, you are greeted by many familiar pieces of artwork— from the glittery gold stitching of UMD's bulldog mascot Champ, to event art spanning decades back. The On The Limit walls act as a time capsule, holding many different milestones that businesses, organizations and educational institutions have celebrated throughout the years.
 As On The Limit entered its 34th year of business, the sole owner, Liz, has decided the timing is right to step away and pursue aspects of life that business ownership has not allowed time for. She searched for a new owner to acquire On the Limit that would keep the business running, keep current staff employed, and had interest in strengthening the relationships of current Northland clients. Liz didn't have to look far as the interested party came from just a few blocks East of her facility.
 Christian Benson, owner of Duluth's manufacturing company, Superior TECH, found On The Limit to be the perfect opportunity to expand not only the type of manufacturing that Superior TECH offers, but also aid in the growth of other brands within Superior TECH's portfolio-- sister businesses, Frost River and UllrTec. During the pandemic Superior TECH stepped up and switched over all operations to manufacturing personal protective equipment for the local medical facilities. These efforts provided Benson with insight into the true capabilities of his manufacturing business, as well as a new perspective for the importance of community connection outside of Superior TECH's now revitalized Lincoln Park neighborhood.
The future of On The Limit is bright. While the business continues to strengthen ties with existing accounts, they are also evolving business practices to better fit needs of new accounts as well. One major advancement has been investing in the art department and adding resources to expand upon the design services that On The Limit offers. Many have also noticed excited renovations happening to the space. Changes are being made to update the structure and help On The Limit run more efficiently. There is always something going on with this exciting business!