Frost River was looking for help in creating fresh designs to catch the eyes of a new audience.
Project Goals
Frost River wanted to create a new design that would appeal to a younger audience while maintaining their canoe country style. They provided a map and wanted to incorporate topo lines as the main concept of the project.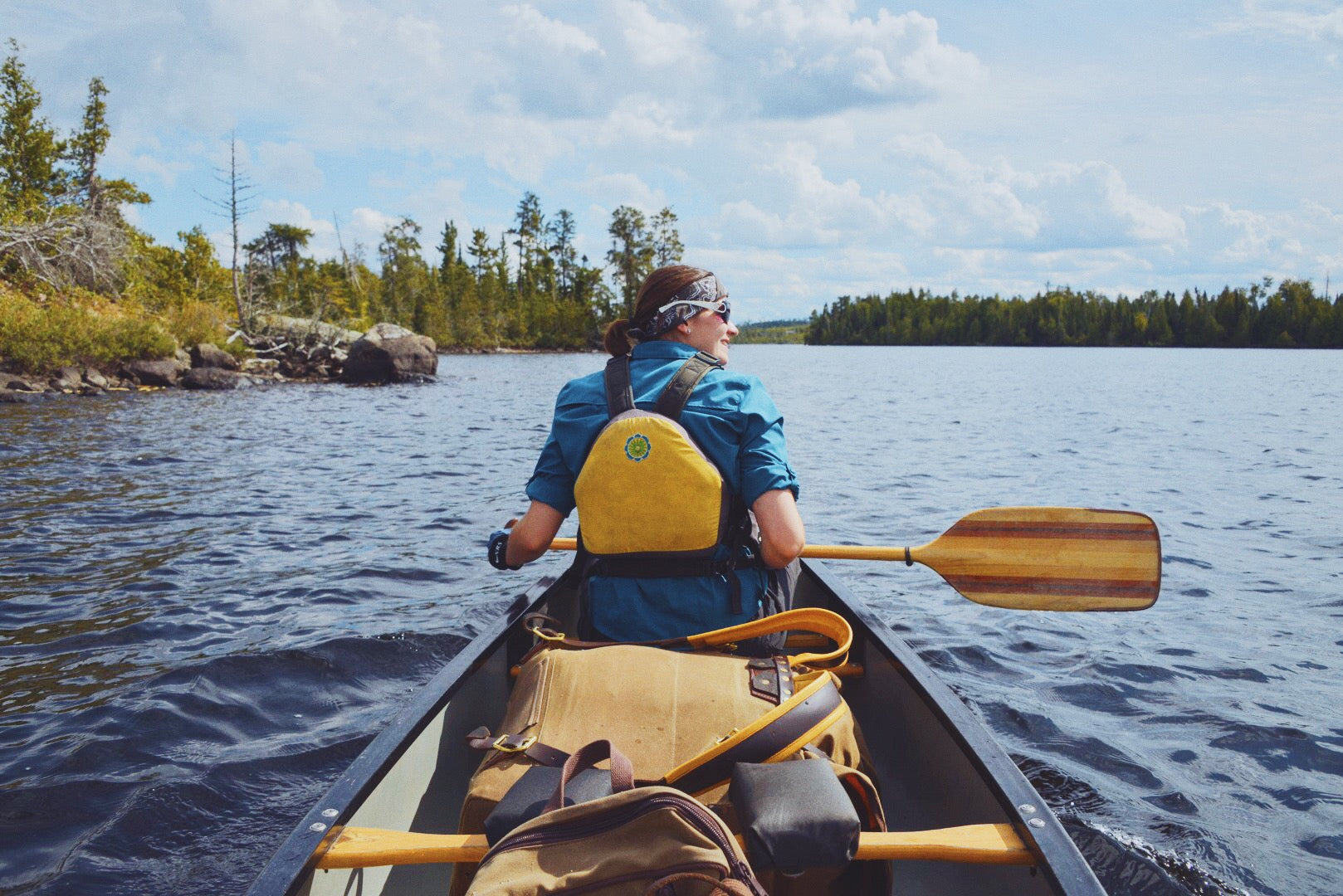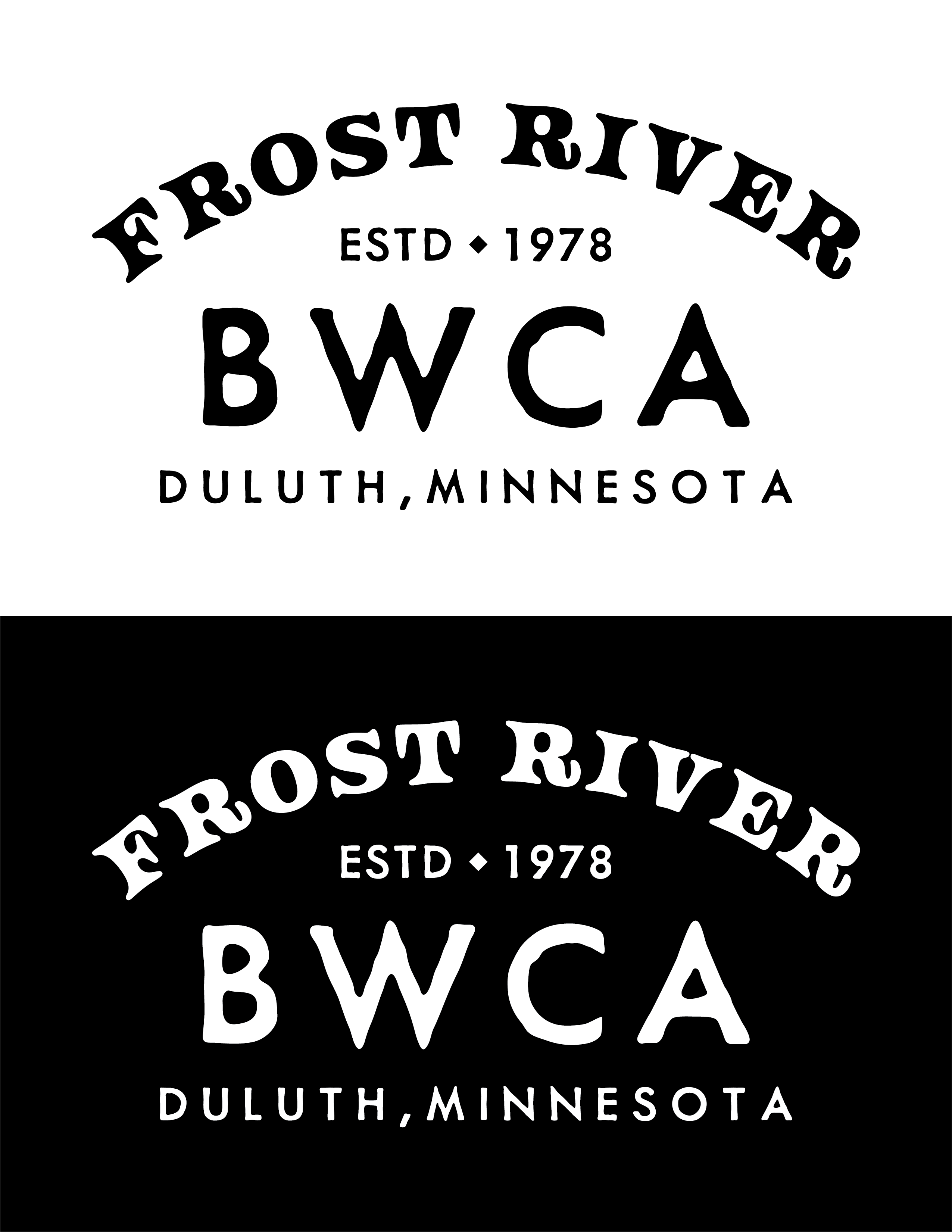 On The Limit Services
We recommended screen printing applications for this project. The modern and crisp look will appeal to the audience that Frost River is looking to attract.
Frost River also asked for the apparel to be made in the USA, we sourced a cotton blend t-shirt from Bayside Apparel, and chose three earthy colortones to complement the outdoor theme of project.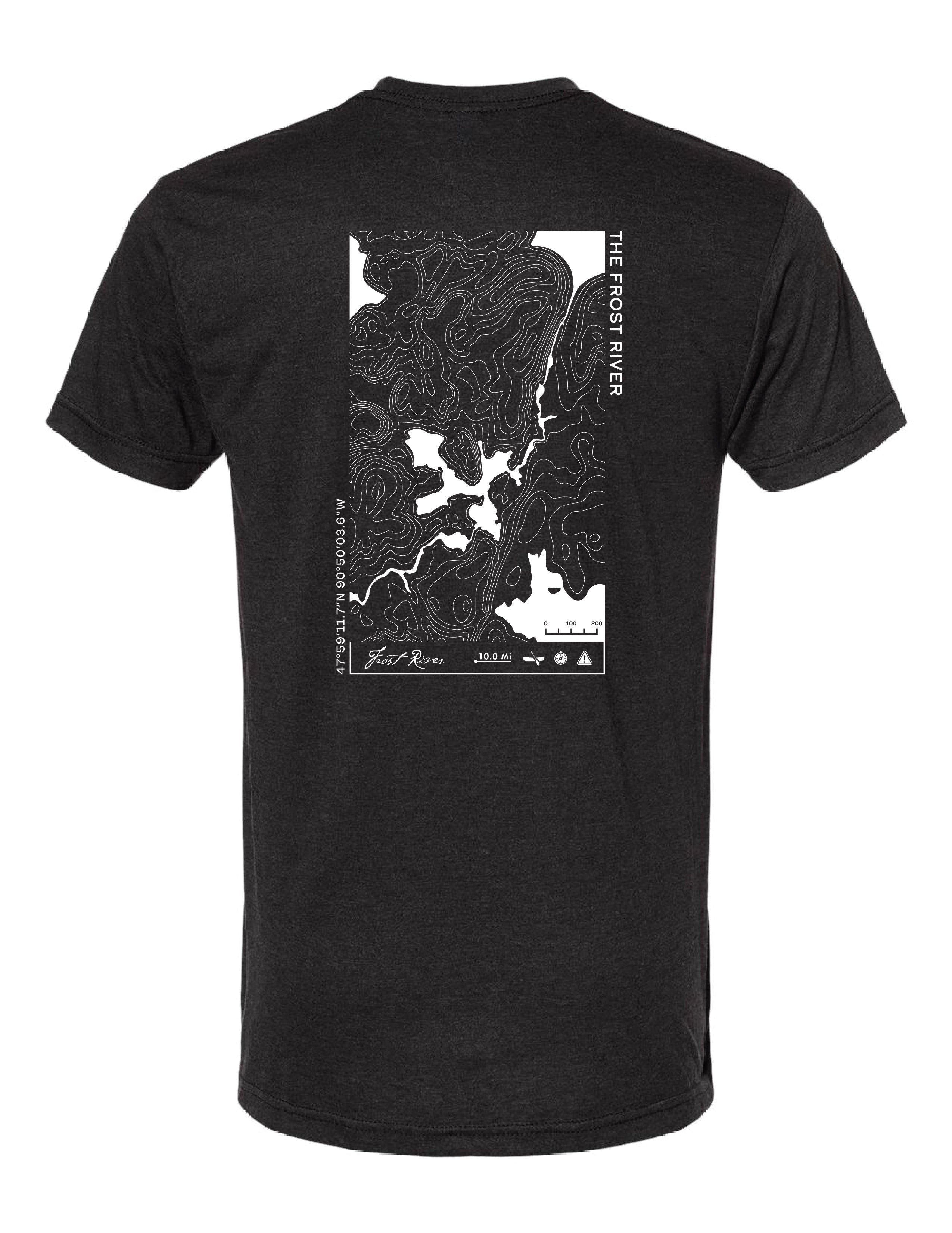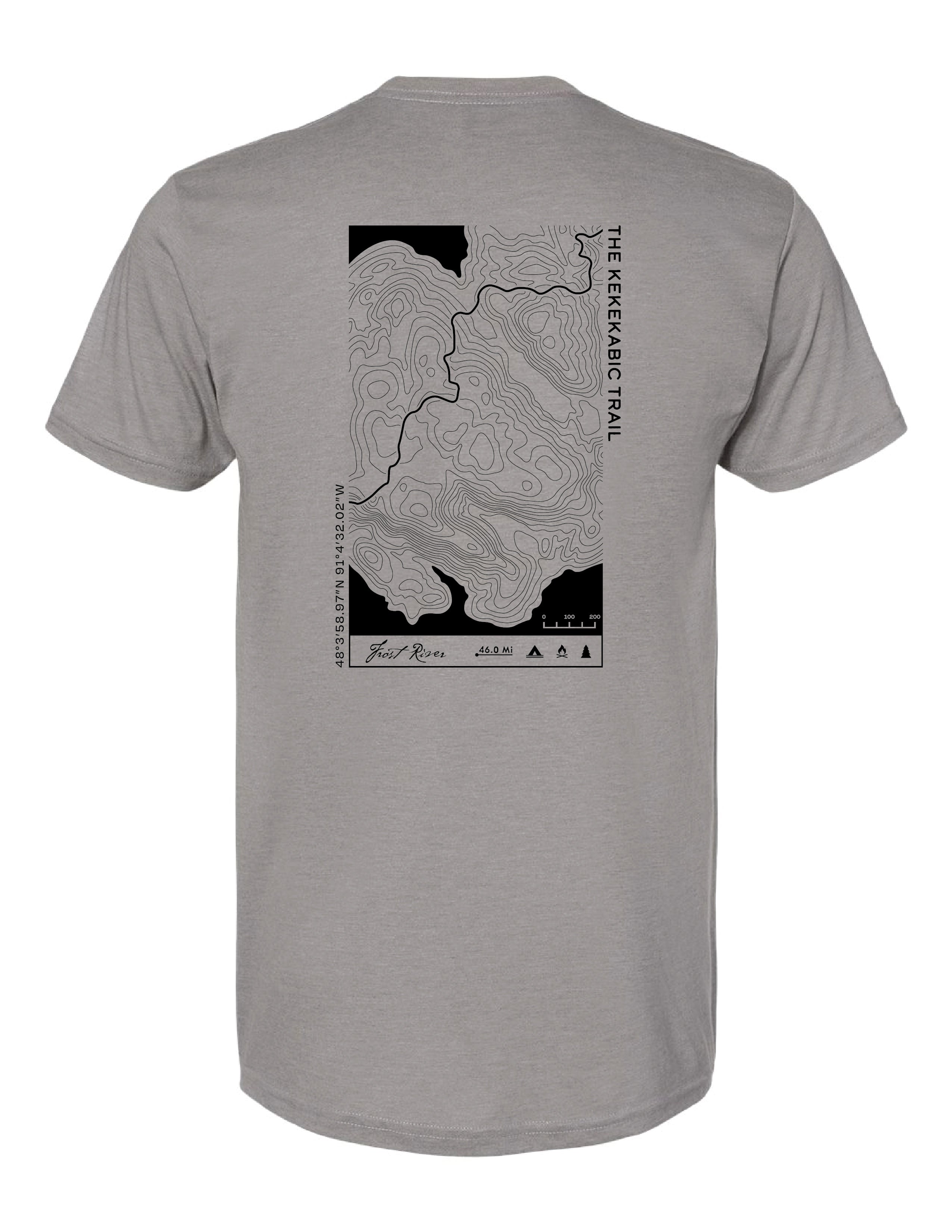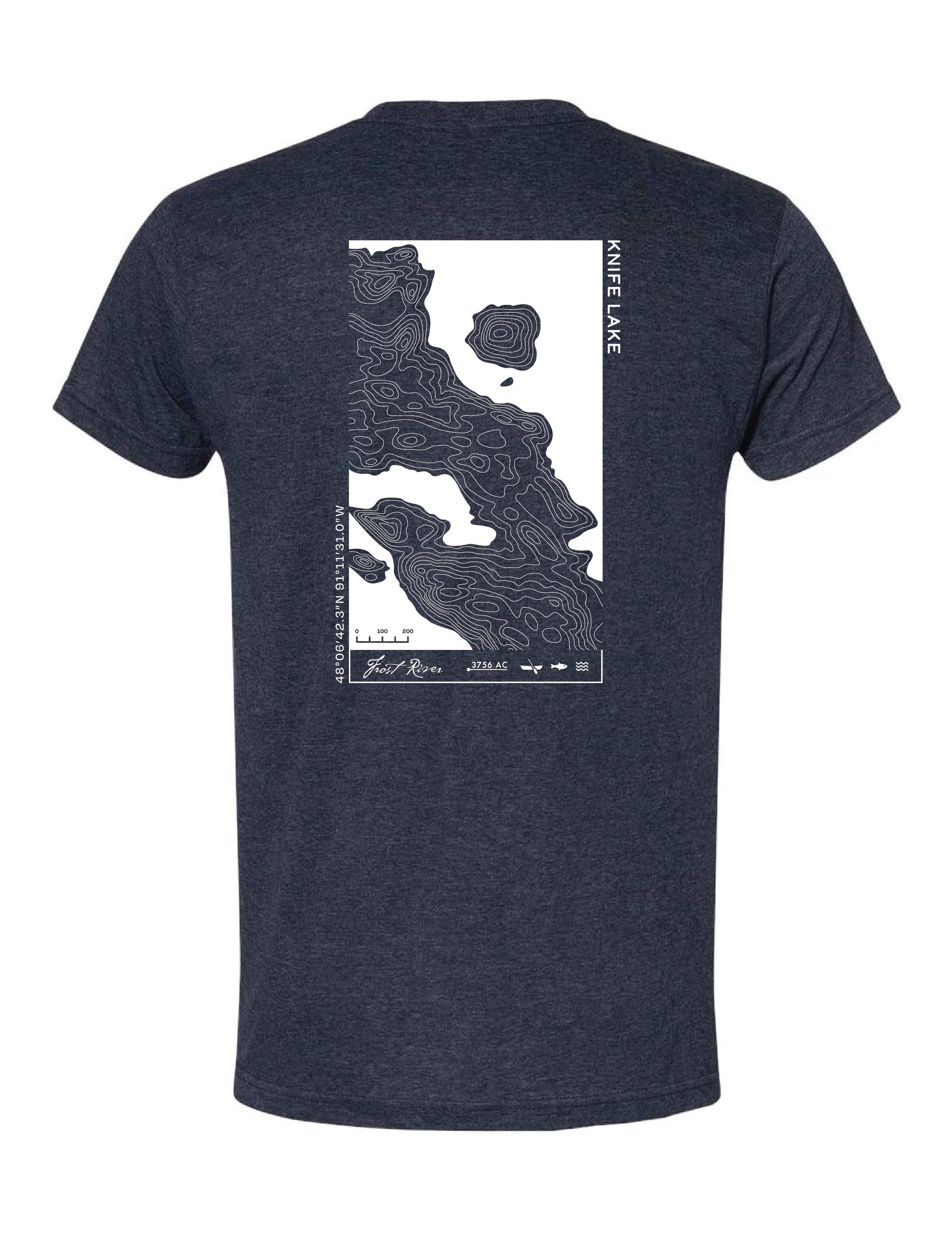 Project Outcome
Frost River sold the new apparel collection both in their physical store and online. It was one of the most successful apparel launches and allowed them to expand the offering into sweatshirts.